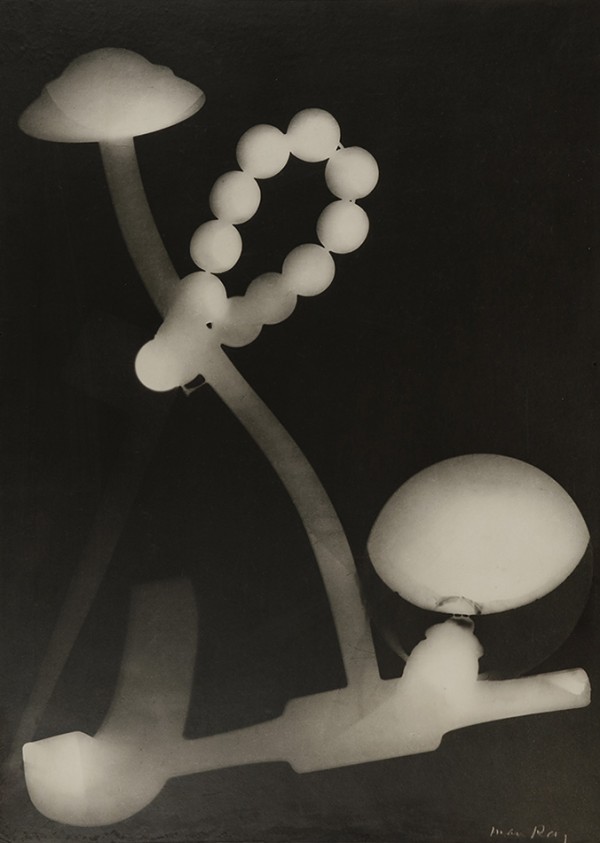 Man Ray, Untitled Enlarged Rayograph
I Photo Central's dealers and galleries have posted up nearly 200 new additional photographs and photo books on the web site, which can all be viewed here: http://bit.ly/1tIOk4L. This posting includes some of the most important images to go up on the web site and are not to be missed. There are over 6,700 fine photographs for sale on the web site, making it the largest, easiest and most important resource for buying images on the Internet.
Some of the major photographers who had multiple work posted up by the web site's dealers over this time period include:
--Lai Afong
--Hippolyte Bayard
--Jeannette Bernard
--Samuel Bourne
--Claude-Joseph-Desire Charnay
--Carl Chiarenza
--Louis-Alphonse Davanne
--Delamotte and Cundall
--A. Giraudon's Artist
--James Graham
--Juan Michaud
--Gaetano Pedo
--Achille Quinet
--Ben Magid Rabinovitch
--A fashion group formally in the collection of Dr. Agha by Vogue photographers
--Edward Weston
--Clarence H. White
--William H. Zerbe
Hippolyte Bayard, Petite Fille au Bouquet (Georgina Benoist)
The following are a few of the major photographers that had single images posted up recently:
--Eugene Atget
--Ludwig Belitski
--Amelia Bergner
--Gabriel Blaise
--Adolphe Braun
--Mathew Brady Studio
--Anton Bruehl
--Paul Cava
--Sem Cephas
--Pasquale De Antonis
--Baron Adolf De Meyer
--Alfred Eisenstaedt
--Hugo Erfuth
--Frank Eugene
--Floyd Evans
--Andreas Feininger
--Francis Frith
--Hugo Henneberg
--Frederick Hollyer
--Connie Imboden
--William H. Jackson
--Frances B. Johnston
--Boronkay Kalman
--William Klein
--Manuel Komroff
--Col. Jean-Charles Langlois
--Henri Le Secq
--Man Ray
--Joan Myers
--Barbara Morgan
--Leonard Misonne
--Nadar
--Hugh Owen
--William Post
--Robertson and Beato
--Jaroslav Rossler
--Capt. Andrew Joseph Russell
--Charles R. Savage
--George Silk
--Will Soule
--J. C. Spooner
--Edward Steichen
--William Henry Fox Talbot
--A. Taupin
--Hiroshi Watanabe
--Eva Watson-Schütze
--Sabine Weiss
Capt. Andrew Joseph Russell, Richmond, Fredericksburg and Potomac Railroad's Potomac Creek Bridge after Reconstruction, May 1864
Plus there are some great anonymous images, including a hand-colored salt print of a seated young girl, two salt prints of the Nelson children, good early Italian views, and a humorous vernacular image of a woman drinking coffee directly from the spout of the coffee pot.
You can locate the work by these photographers and nearly 2,000 more photographers here: http://bit.ly/2mwxGHG. Just click on the photographer's name to go to their images that are for sale on the web site. Click into the thumbnail images for larger images and details, including the dealer's contact information.
To do other searches on photography and photo books, go here to the general search page: http://www.iphotocentral.com/search/search.php. You can refine and narrow your searches by using one or all five filters and key word search field. Narrow your search by choosing date ranges (by photo and/or print date), price ranges, type of medium of photography, country (of image and/or photographer), and even how recent an item was posted up to the web site.