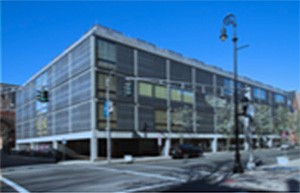 The Yale Center for British Art has expanded its collection of photographs to include the work of notable modern and contemporary British photographers through a generous gift of 125 works from London-based collectors Claire and James Hyman.
The gift includes prints by famed British photographers Bill Brandt (1904–1983), Tony Ray-Jones (1941–1972), Chris Killip (b.1946) and Martin Parr (b. 1952), and it introduces works by Bert Hardy (1913–1995), Roger Mayne (1929-2014), Fay Godwin (1931–2005), John Blakemore (b. 1936), Colin Jones (b. 1936), Anna Fox (b. 1961) and many others who are not yet represented in the Center's steadily growing collection.
A selection, reflecting the range of British photographers and approaches to the medium represented in this gift, are on display at the Center in the second-floor galleries through April 1, 2018.
"Claire and I hope that by making this donation at such a seminal moment it will help provide a platform for the Center's ambitions to develop its engagement with British photography. This gift marks the continuation of a special relationship with Yale that began in 2001, when the Paul Mellon Centre for Studies for British Art, London--in association with Yale University Press--published my doctorate, 'The Battle for Realism: Figurative Art in Britain during the Cold War (1945–60)'," said Dr. James Hyman.

"We are delighted to make this gift to the Center as part of our commitment to promoting British photography internationally," said Dr. Claire Hyman. "The donation includes British photographs that span the last century by many of the most important figures from Bill Brandt to Anna Fox. We are especially excited to make the gift at such an important time in the Center's engagement with photography."