By Alex Novak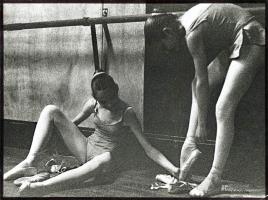 Young Ballerinas
Camba was a famous European actor of the 1950s-1970s. He took the still photographs on the set of the film "La mare au diable" in 1972. He published a book with these photographs.
He was a good friend of fashion photographer David Hamilton and often exhibited together with this well-known artist.
His photographs are in the collection of the Bibliothèque Nationale.
Kim Camba: Master Photographer of the Ballet
About this Artist
Image List
Exhibited and Sold By
Contemporary Works / Vintage Works, Ltd.
258 Inverness Circle
Chalfont, Pennsylvania 18914 USA
Contact Alex Novak and Marthe Smith
Email info@vintageworks.net

Phone +1-215-518-6962
Call for an Appointment