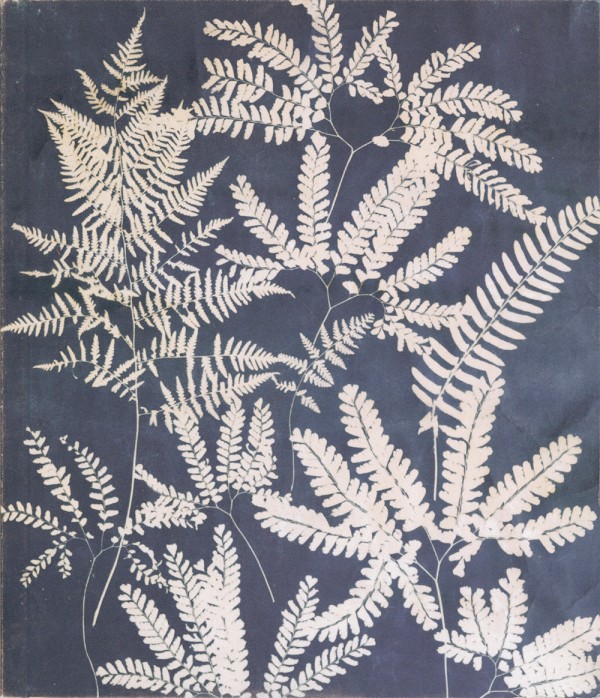 BLOOM…AWAY, AN EXHIBITION OF BOTANICAL PHOTOGRAPHY.
By Sarah Wheeler to accompany an exhibition of the same name from June 10-19, 2019 at the Studio, 73 Glebe Place, London, SW3 5JB. The exhibition is open Monday to Friday, 10am - 6pm and by appointment over the weekend. Softbound, 66 pages, duotone and color plates. Information: info@sarahwheelergallery.com, and http://www.sarahwheelergallery.com; phone: +44-(0)7932 735829.
This is a little gem of a catalogue, small in size, but big in concept. Photographs from the 19th and 20th century are included in this London exhibition curated by the former expert at Bloomsbury auctions, Sarah Wheeler.
The media runs from early salt and albumen prints to cyanotypes, platinum and silver prints. From the 19th century there is both typical anonymous work, as well as important photographers known for their floral work, including Adolph Braun, Charles Aubry, Pietro Guidi and Constant Famin. Others, like Horatio Ross and Alinari, are wonderful revelations. The 20th-century artists include Charles Jones, Karl Blossfeldt, Man Ray, Adolf de Meyer, Heinrich Kuhn and Albert Renger-Patzsch.
Besides the images, Wheeler has researched and written a short biography of each photographer and a note about each image. It makes this little catalogue an even more valuable piece.
This show opened today and will run through June 18th at the Studio, 73 Glebe Place, London, SW3 5JB. To see a copy of the catalogue online, click here: https://issuu.com/sarahwheelergallery/docs/bloom...away_-_exhibition_catalogue.